Do I Need A Sprinkler System?
No matter the size of your lawn or the size of your sprinkler system, it is probably going to be an investment on your part. There is, of course, the initial monetary investment but there's also the investment of time that usually goes into a sprinkler system. There is also the idea of maintenance to consider before purchasing and installing a sprinkler system. With all of these variables, is a sprinkler system right for you?
At the heart of this question is another: how valuable is your lawn to you? If you love a lush, green lawn, you should probably look into having a sprinkler system installed. By watering uniformly and consistently, you can give your grass and other plants the best opportunity to grow as strongly as possible.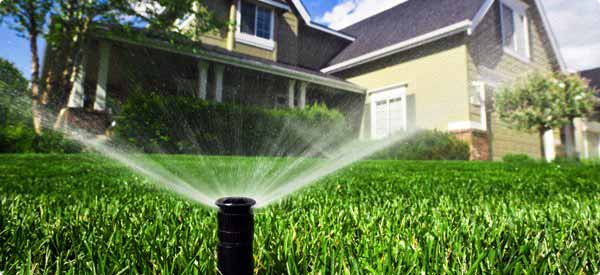 Aside from a consistent lawn, a sprinkler system will help you save time and, eventually, money. Instead of watering every section of your lawn by hand, you'll have a sprinkler to do that so you can focus on other plants or areas of your lawn that may need a little more attention. And because sprinklers greatly reduce the risk of overwatering, you'll save money on water and on water damaged plants. Basically, there's nothing more efficient than a sprinkler system that was installed with quality and care in mind.
Sprinkler System Installation
If you have gone and decided that a sprinkler system would help the look and health of your lawn, there is just one question left: who is going to install your sprinkler system? In looking for an organization to help with the installation of your home sprinkler system, there are a few characteristics you should look for.
Your installation company should be highly reputable. Their work and record should speak for themselves. Choose a company with a great reputation.
Your installation company should be familiar with your area. A local company will know what sprinkler will work best for your yard and your soil. They will also be close if maintenance needs to be done.
Your installation company should also have a vast knowledge of irrigation. This will allow them to better assess how water should be distributed across and around your property.
By working with a reputable, local landscaping and lawn care company, you give yourself the best chance at having a beautiful, lush yard. If your Columbus, Ohio home or business is more interested in a sprinkler system, give us a call today!
Save